For all official information and updates regarding Covid-19 visit the South African Department of Health website at
www.SAcoronavirus.co.za
or their WhatsApp line on 0600-123456. If you want your own WhatsApp Chatbot visit
www.whatskonnekt.com

WELCOME TO HARTSPAD!

Hartspad Adventure Trails is a newly developed, fresh and exciting mountain bike and trail running route. We boast with about 23 kilometers of singletrack. Situated on one of the oldest historical towns in the North West area, Oudedorp – even older than Potchefstroom itself. Not only does Hartspad provide a tranquil environment for you to come and unwind in nature, but allows the whole family to come and enjoy a whole day of fun in nature. We invite you to come and enjoy our picturesque trails, cosy café, and breath-taking picnic spots.

---

OUR WEATHER:

---

UPCOMING EVENTS:

Enjoy all the Hartspad trails with a warm classic 'boere'-breakfast waiting for you at the end of the trails.

Pre-booking is mandatory.

---

PREVIOUS EVENTS:

FUN RUN

Hartspad is hosting its first Fun Run of 2020.
Take a break from the daily rush and take a step into the fresh nature. Be sure not to miss this.

DOG WALK

Hartspad is hosting a pawsome doggy walk day!
This is a great oppawtunity to enjoy the treat of nature with your furry friend.
Let your pet explore our rufff trails, it's the leash you can do.

---
WELCOME TO HARTSPAD!
Hartspad Adventure Trails is a newly developed, fresh and exciting mountain bike and trail running route. We boast with about 23 kilometers of singletrack. Situated on one of the oldest historical towns in the North West area, Oudedorp – even older than Potchefstroom itself. Not only does Hartspad provide a tranquil environment for you to come and unwind in nature, but allows the whole family to come and enjoy a whole day of fun in nature. We invite you to come and enjoy our picturesque trails, cosy café, and breath-taking picnic spots.
---
OUR WEATHER:
---
UPCOMING EVENTS:
Enjoy all the Hartspad trails with a warm classic 'boere'-breakfast waiting for you at the end of the trails.
Pre-booking is mandatory.
---
PREVIOUS EVENTS:
FUN RUN
Hartspad is hosting its first Fun Run of 2020.
Take a break from the daily rush and take a step into the fresh nature. Be sure not to miss this.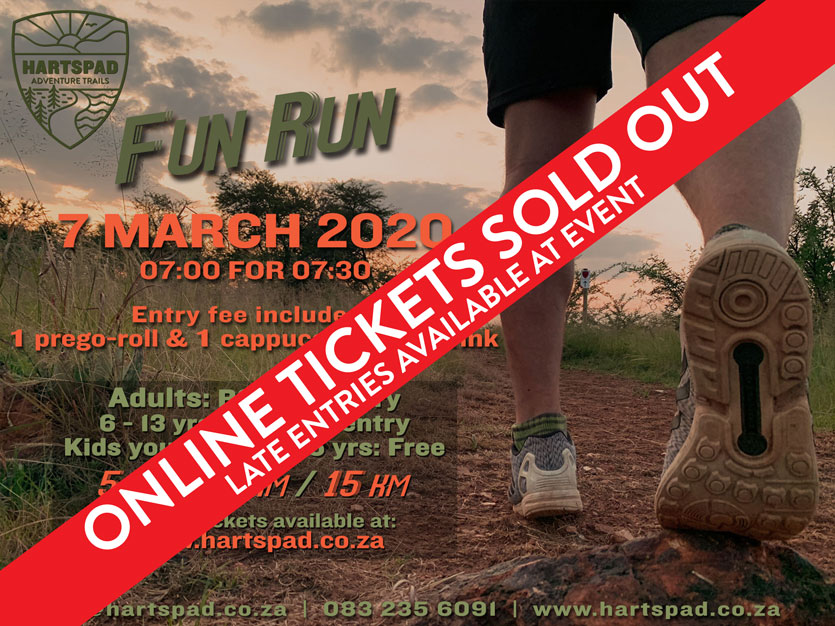 DOG WALK
Hartspad is hosting a pawsome doggy walk day!
This is a great oppawtunity to enjoy the treat of nature with your furry friend.
Let your pet explore our rufff trails, it's the leash you can do.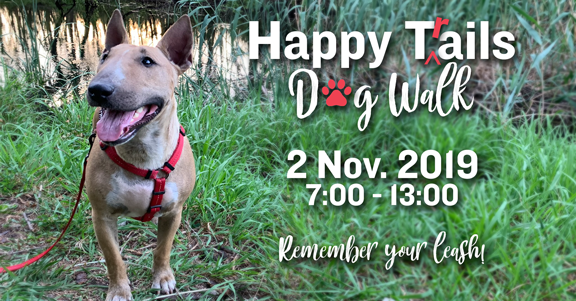 ---